Extrema Ratio Tactical Black Fixed Blade Knife
Blade is made of reliable high carbon stainless steel with a black handle. Quick and easy access with the convenient ambidextrous, thermoplastic sheath. Extrema Ratio Tactical Black is a versatile knife that is able to withstand the most extreme abuse. It offers a tremendously strong clip point that's fine enough for delicate work, yet possesses enough belly for efficient cutting, slashing and skinning strokes.
The knife is designed to fit perfectly into your palm. A solid grip is necessary.
It\'s safer and good to know the knife in your hand is ready for the task.
Blade is professionally heat treated to balance hardness and toughness, increasing blade durability and capabilities.
A harder knife blade can perform better than a softer blade.
Toughness is the ability to resist chipping, cracking or breaking. Using a very hard blade without toughness, such as a blade made from glass, will be very easy to break.
Provides Razor Sharp Cutting Performance, High Durability and Easy Edge Maintenance.
We chose this steel so the blade can resist any hard corrosion and increase the life expectancy of the blade edge.
This allows our knives to provide razor sharp cutting performance over and over again
Product Display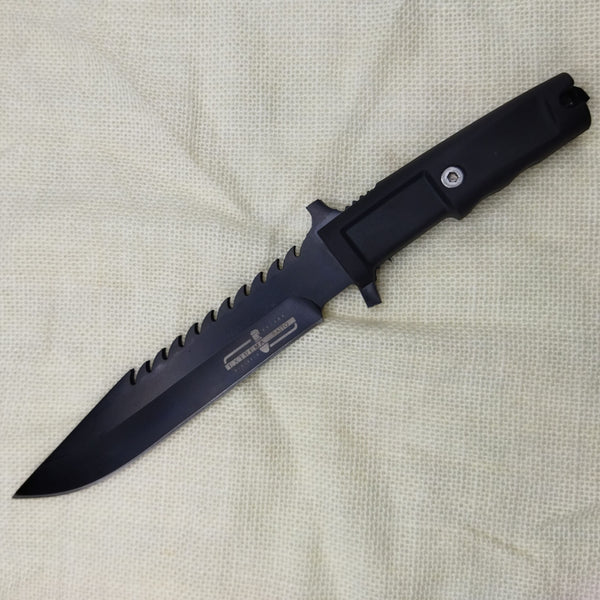 Comes with a Solid Case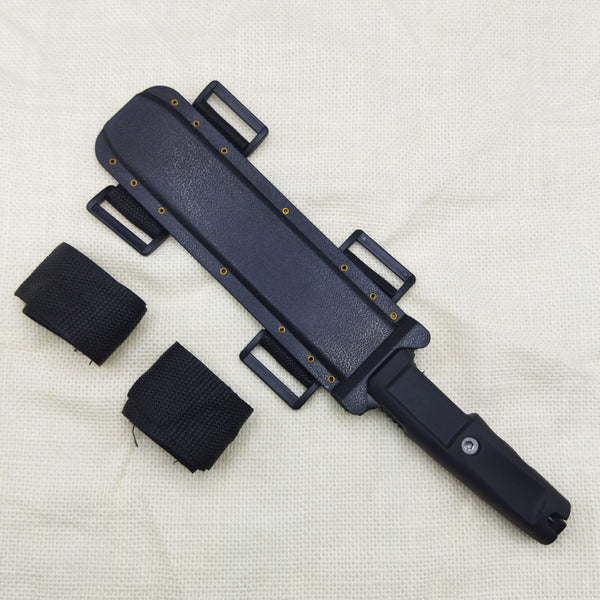 Complete Set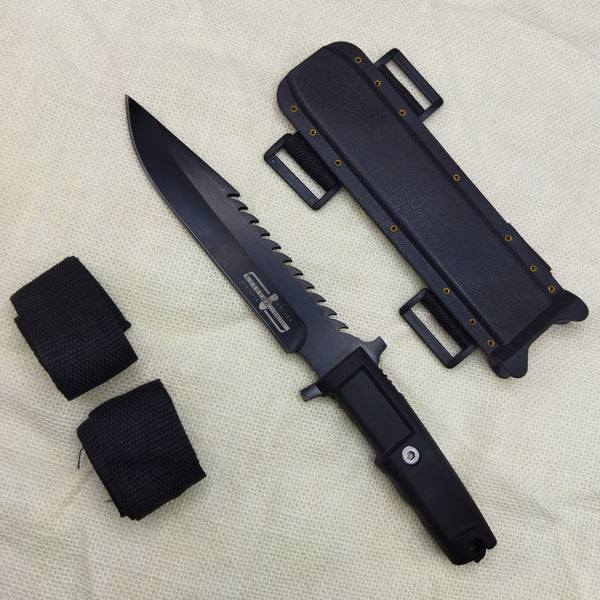 Why To Buy from Us:

✔️ Exceptional Customer Support.
✔️ Open parcel before payment.
✔️ 15-days check warranty. No Question Asked. 
✔️ Free pickup for Replacement/Refund.
✔️ Adventure Studio in I-8 Markaz, Islamabad. 
Extrema Ratio Tactical Black Fixed Blade Knife
Rs.5,200.00